Seeking Creative Ways to Hide Your Kitchen Appliances?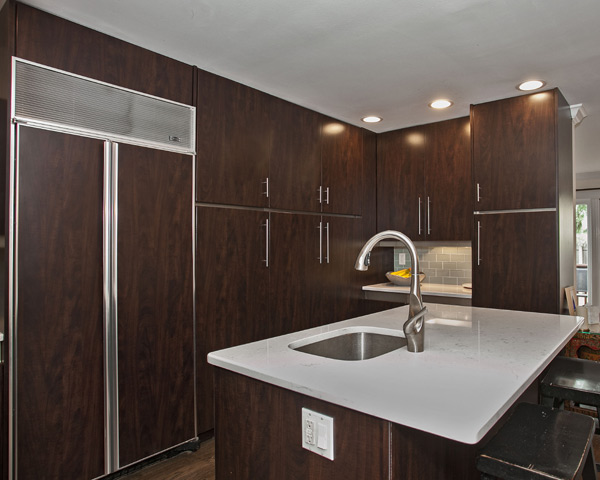 Who wants all of these things cluttering up their kitchen? Not everyone wants ovens, microwaves, toasters, blenders, stove tops, and refrigerators as decorative pieces.
Some really nice appliances can be decorative, but it most cases you can get that modern beautiful kitchen look by hiding them completely. When deciding to design your kitchen, consider hiding your appliances behind complimentary cabinet overlay where the appliances find a fully functional, yet hidden home.
If you are like me, you will appreciate the lack of clutter, the extra counter space, extra space for decor and just he overall look of a kitchen without appliances is awesome.
Instead of a giant hunk of stainless steel  you now have a  gorgeous wood paneling or a fresh pop of color.
The easiest and most aesthetically appeasing approach  is with cabinet overlays. Build appliance cabinets with built in electrical sockets, where appliances can be easily accessed using swinging doors tor even better; drawers that swing up or lift up.
If for some reason this method is not practical you can also consider having a single pantry  dedicated to  organized  storage space.